NASA's Universe of Learning brings NASA Astrophysics to communities across the country to increase scientific literacy for all. NASA's Universe of Learning provides subject matter experts, exhibits, and other source materials to be used in libraries, science centers, and planetariums – diverse learning environments for learners of all ages.
Within the Community Programs of NASA's Universe of Learning, users can engage others in the exploration of the cosmos through:
Source materials such as high-resolution images, illustrations, videos, and visualizations

Exhibits with support materials
For more information or how to get involved, please contact info@universe-of-learning.org.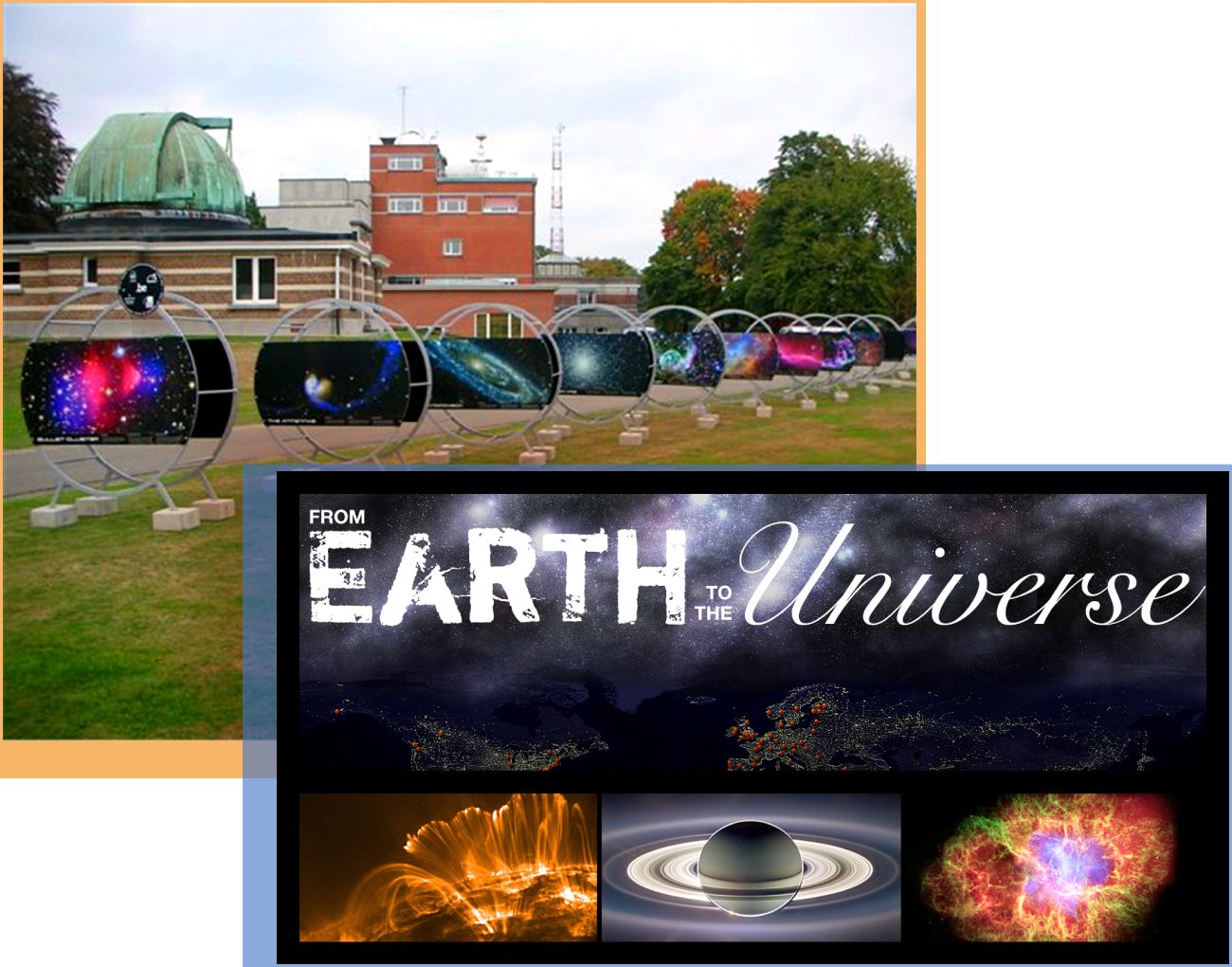 From Earth to the Universe
This exhibit comprises many popular images of the universe taken by ground- and space-based telescopes, accompanied by the science, knowledge, and understanding behind them. This eye-catching exhibit is ideal for non-traditional venues such as public parks, art museums, shopping malls, and metro stations.
Audience: All Learners
Website: From Earth to the Universe project
Exhibit material: Exhibit stand assembly (803 KB PDF)
This program connects science content in the fields of Earth science, planetary science, and astrophysics with everyday phenomena. Its purpose is to demonstrate the universality of physical laws and the connection between our everyday world and the universe as a whole to members of the public who may not identify strongly with science.
Audience: All Learners
Website: Here, There, Everywhere project
Exhibit material: Information for venues (webpage)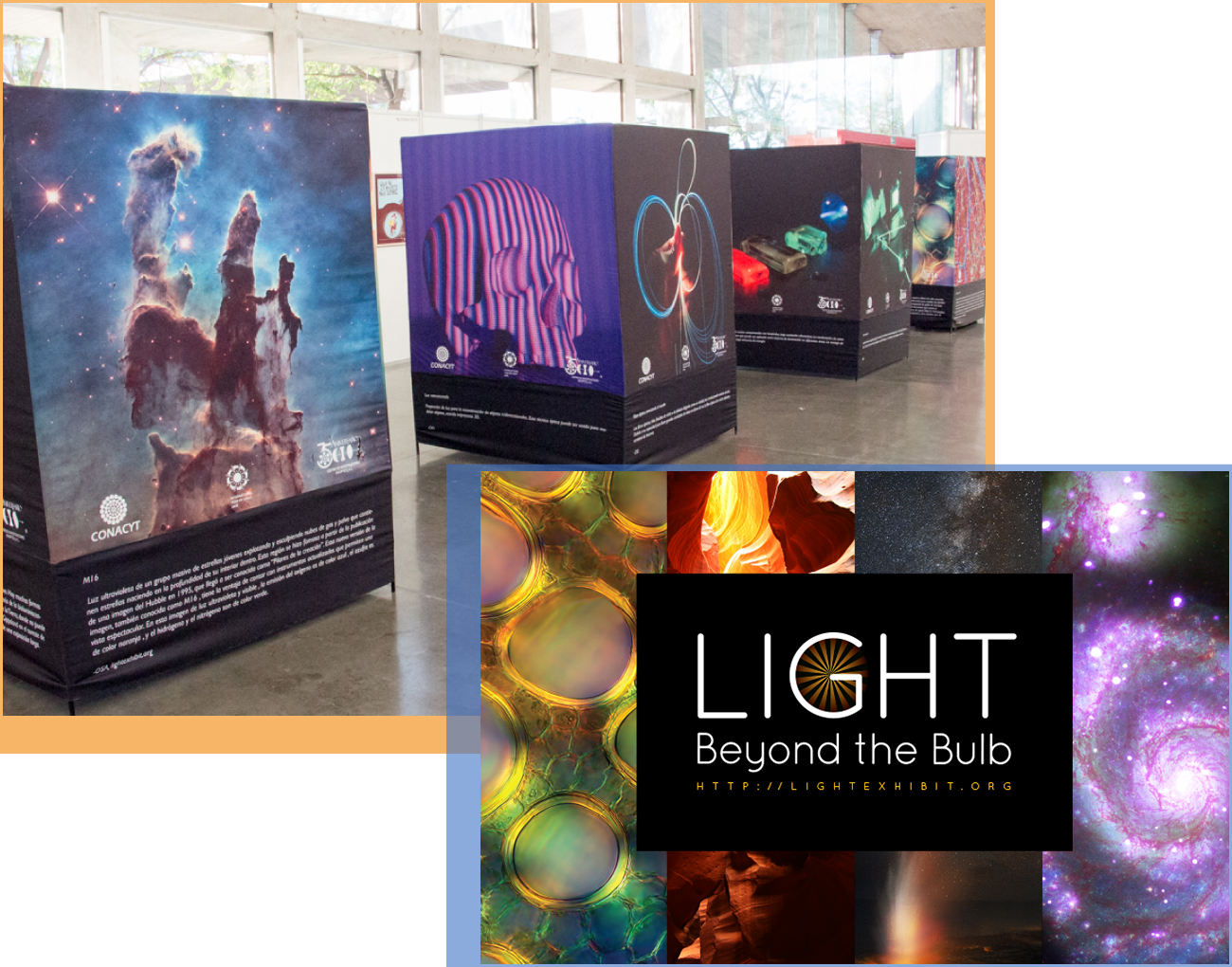 These exhibits showcase the incredible variety of light-based science being researched today across the electromagnetic spectrum, across scientific disciplines, and across technological platforms. Materials engage diverse audiences with striking imagery and approachable science. A variety of components, such as video and printable materials, are available to tailor implementation of the exhibit to different audiences and physical spaces.
Audience: All Learners
Website: Light: Beyond the Bulb project
Exhibit material: Exhibit-hosting (webpage)
This project explores the physical connections between sport and space. Brief explanations of physical concepts are compared with every day experiences, Olympic events, and discoveries from space made with Chandra and other telescopes. By exploring the range of values for concepts such as speed, mass, time, pressure, rotation, distance, etc., audiences gain a deeper understanding of how all matter-in-motion is relatable.
Audience: All Learners
Website: AstrOlympics project
Exhibit material: Exhibit instructions and contact information (webpage)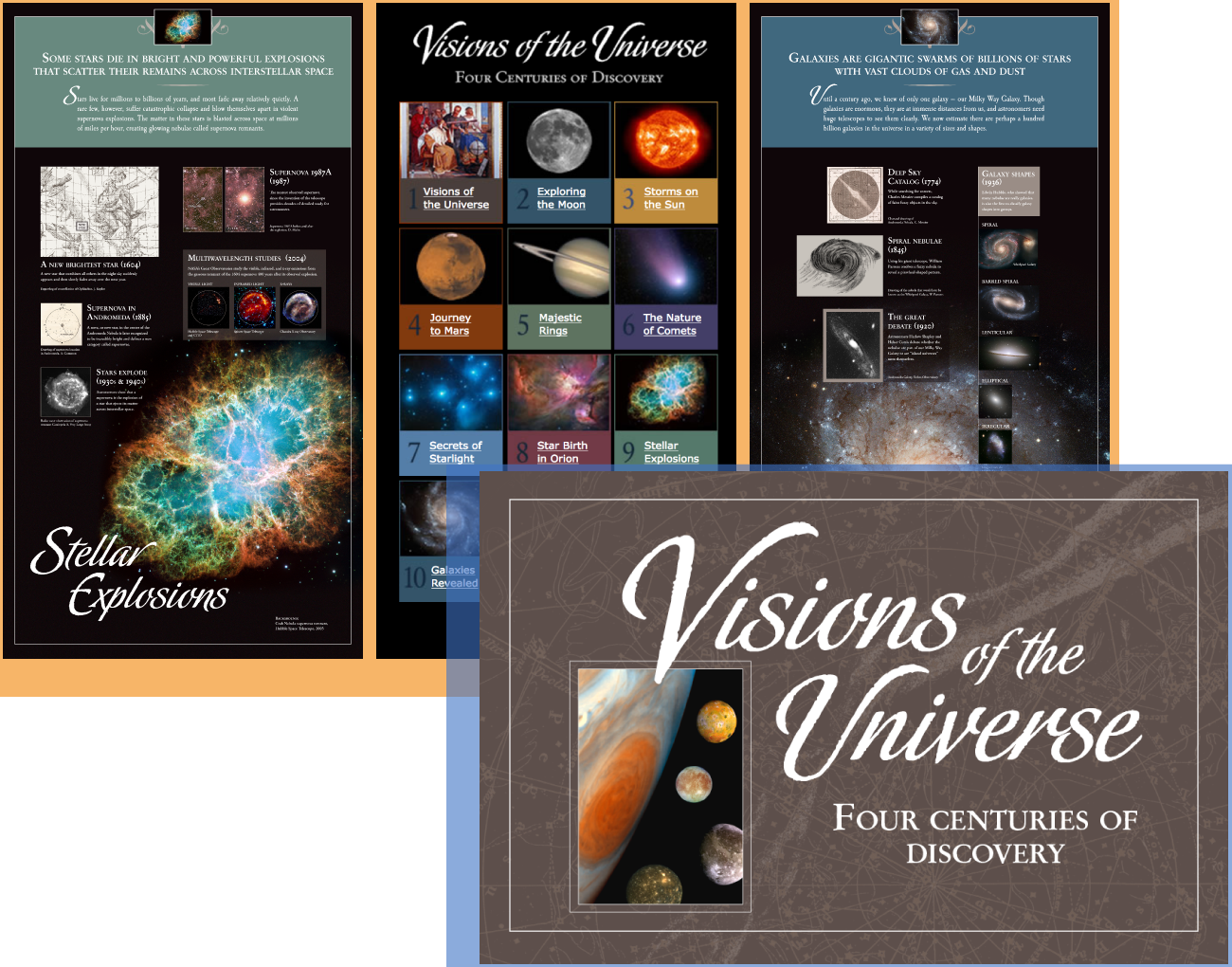 This exhibit includes twelve panels that feature key astronomical discoveries from the past 400 years. The exhibit also highlights technological advancements that made these discoveries possible. Exhibit topics range from celestial objects within our own "cosmic backyard" — the Sun, the Moon, Mars, and Saturn — to those beyond the realm of our solar system — including comets, stars, nebulae, and galaxies.
Audience: All Learners
Website and Exhibit Material: Visions of the Universe project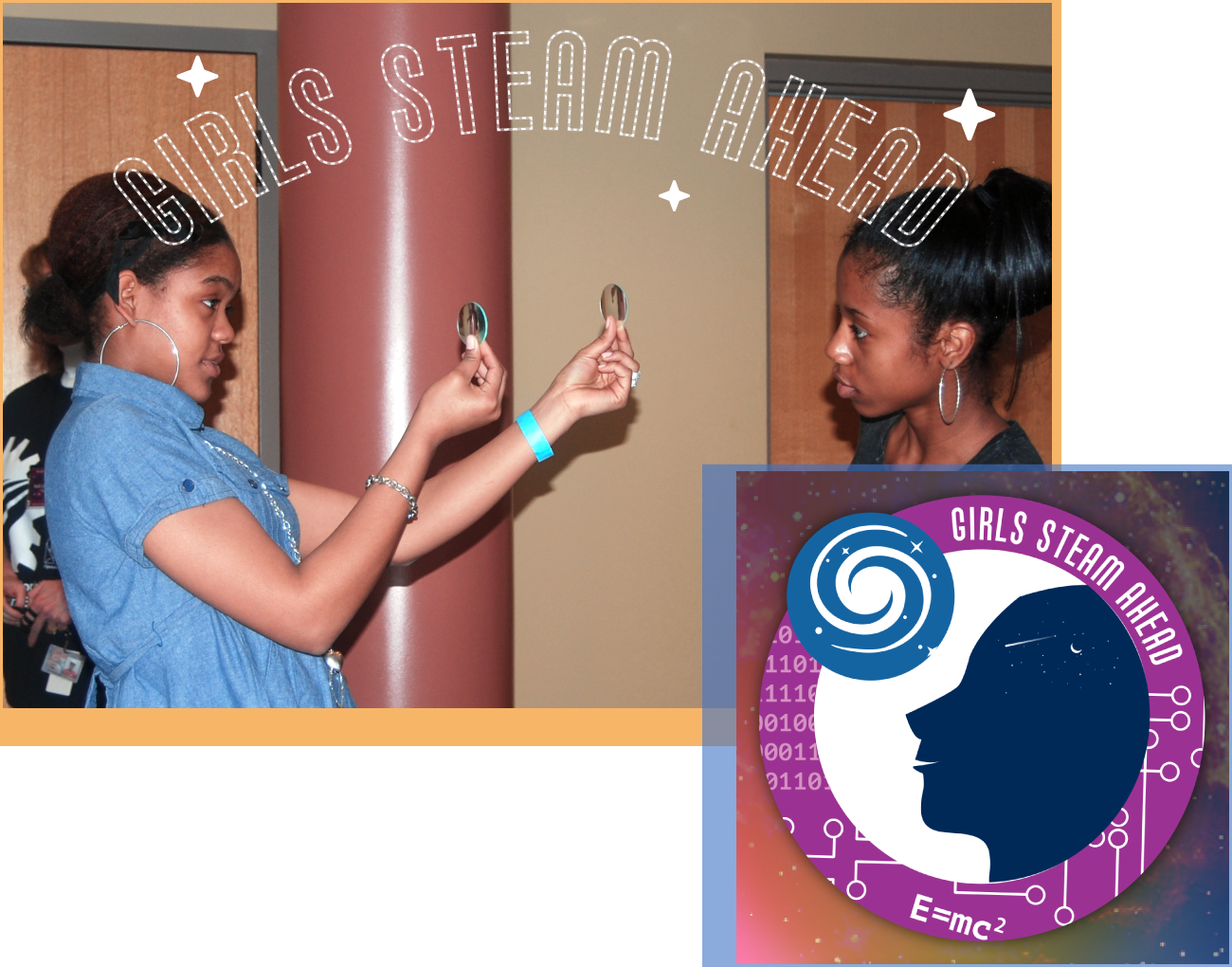 Together, girls and their families explore the wonders of the universe, learn about space science, and celebrate groundbreaking contributions women have made to NASA astronomy. Girls STEAM Ahead with NASA is a nationwide project hosted by the NASA's Universe of Learning. The initiative grew out of the NASAScience4Girls and Their Families collaboration between NASA-funded education and outreach programs and the American Library Association. Girls STEAM Ahead with NASA partners with libraries and community-based organizations to engage girls across the U.S. and provide resources from the five NASA's Universe of Learning partners.
Audience: Girls, All Learners
Webpage: Girls STEAM Ahead With NASA project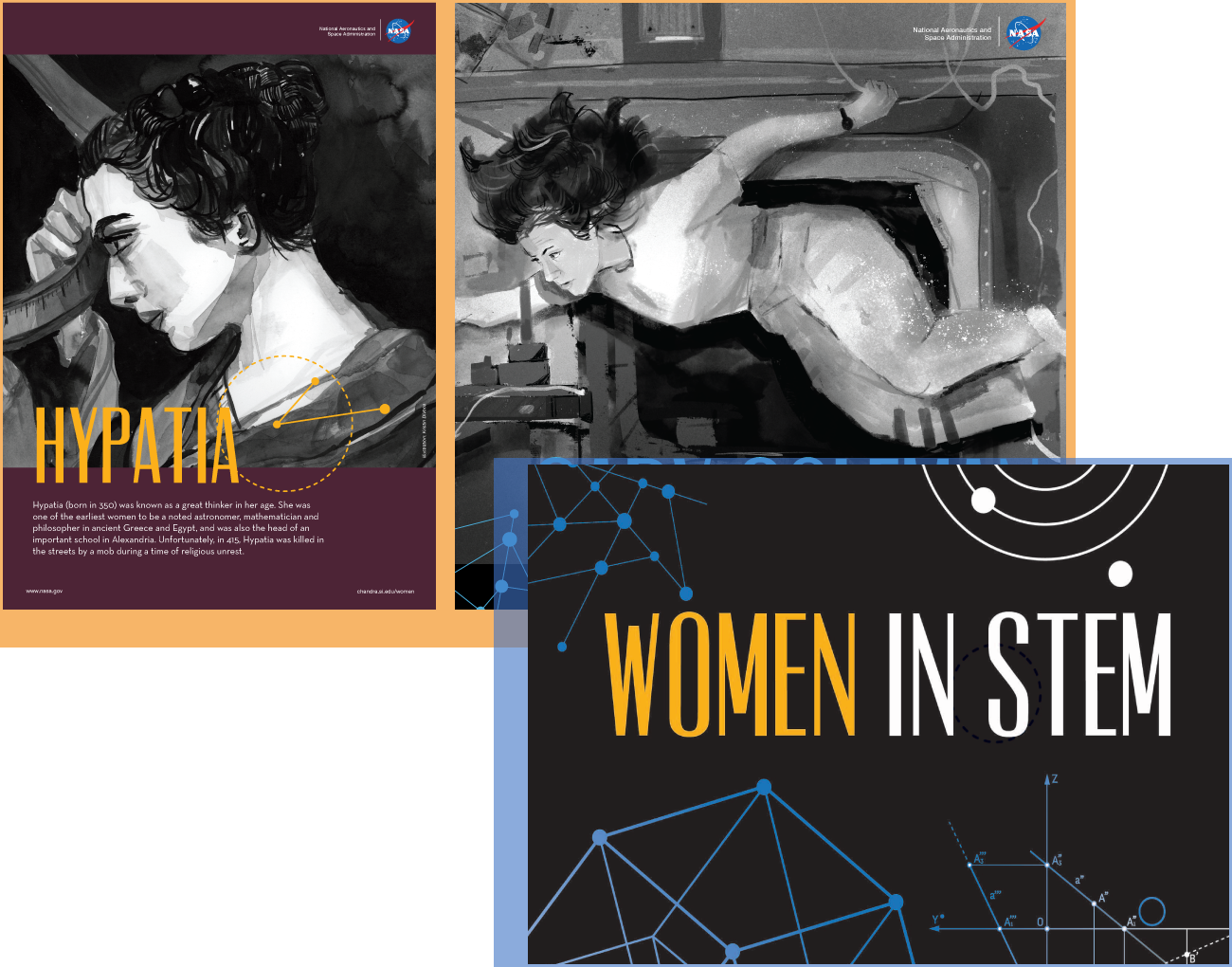 View and download inspiring, beautiful posters and a mini zine celebrating some of the women who have made significant contributions to science, technology, engineering and math, from Hypatia in 4th century Alexandria, to Cady Coleman on the International Space Station, and more.
Audience: All Learners
Web site: Women in STEM project (website)
Poster series: Women in STEM posters
Women of Color: Pioneers and Innovators
View and download this two-sided poster featuring inspiring women of color in modern aviation, astronomy, and aerospace.
Audience: All Learners
Poster: Women of Color (2.8 MB PDF)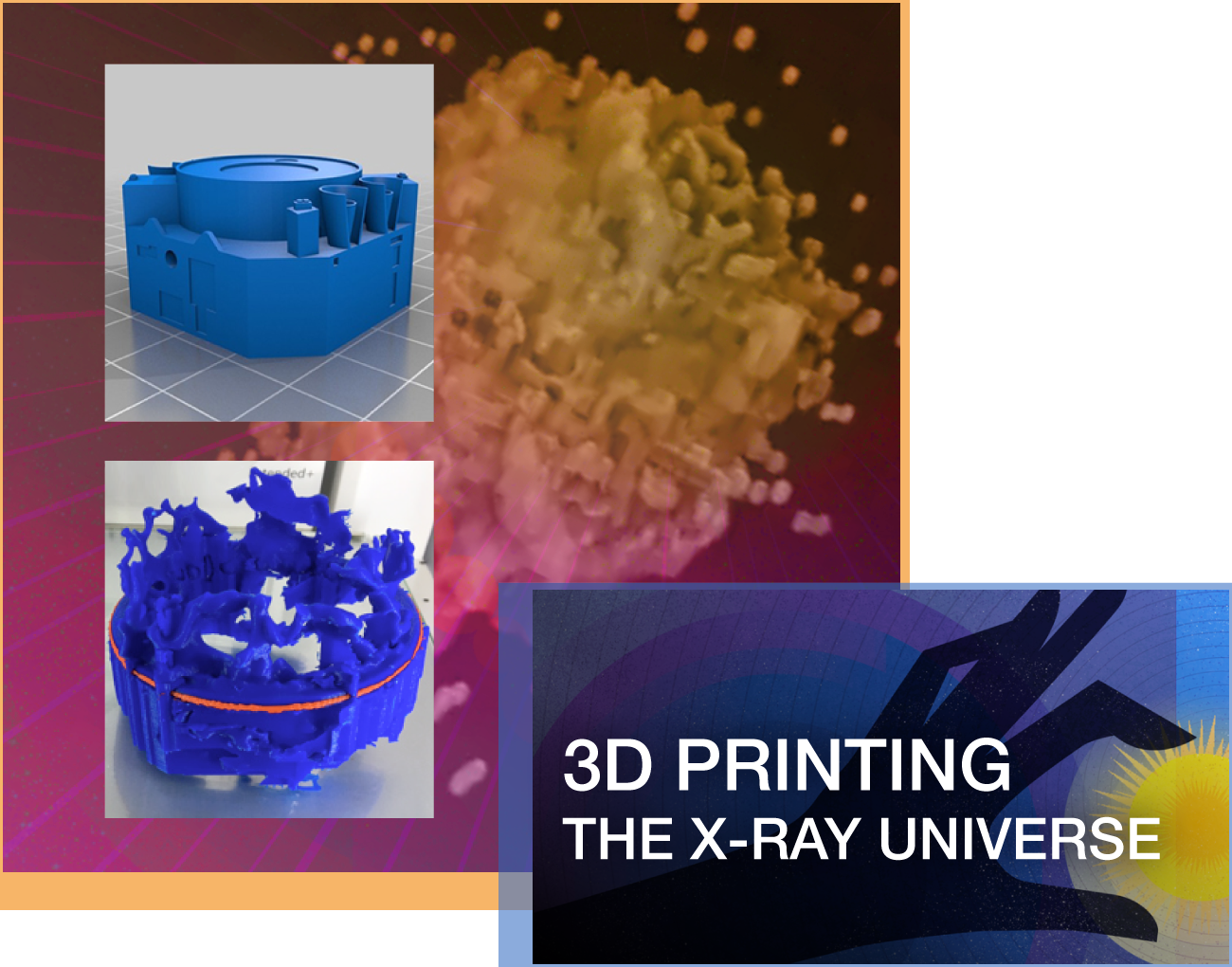 3D Printing the X-ray Universe
Despite our limited abilities to travel to distant objects in outer space, astronomers, computer scientists, and others are developing techniques that nudge astronomy visualization forward from two-dimensional images to images that include time, and also, the third dimension in space. 3D modeling objects in our universe offers a unique tool to understand scientific data. And while interacting with 3D data on a computer screen can be powerful, the ability to create a physical manifestation of the model—through 3D printing—can take things even farther.
Audience: All Learners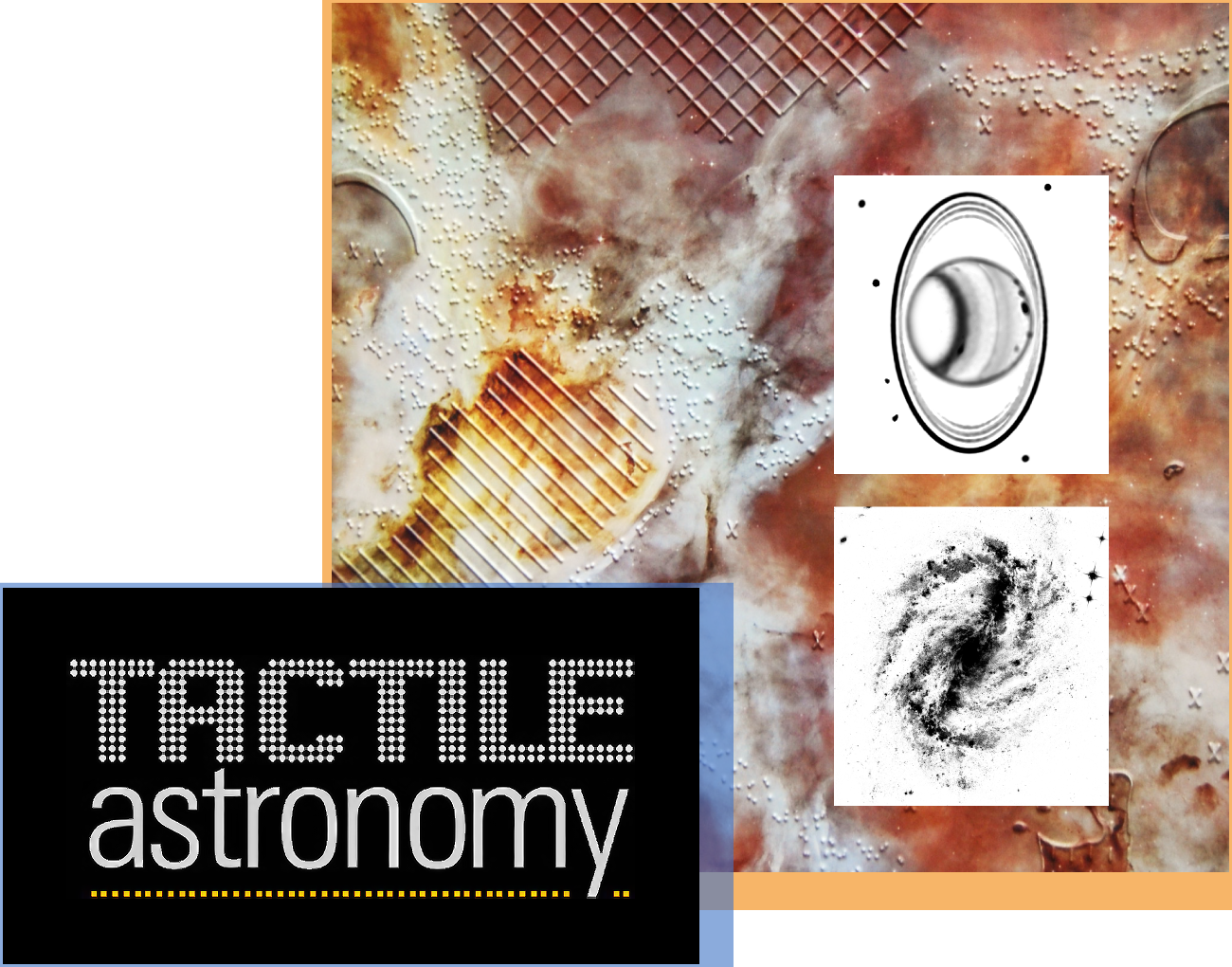 Bring the wonders of the universe to everyone, regardless of their visual ability. A library of many Hubble images have been designed to be downloaded and printed on microcapsule paper, then "puffed" in a thermal fuser. These specially prepared PDFs include Braille headings and embedded text for screen readers that describe the featured celestial object and what astronomers are learning about it. A large-print text-only PDF is also provided with each image. This file has been optimized for low-vision users and screen readers.
Audience: All Learners
Website: Tactile Astronomy project