NASA's Universe of Learning makes the cosmos accessible to learners of all ages through a variety of technologies and platforms. The inclusion of emerging technologies allows for the most interactive and immersive experiences available, which allows for learners to make a personal connection to our universe.
Within these multimedia resources, users can immerse themselves in the science through:
Astronomy visualizations developed from NASA Astrophysics data

Data visualizations of exoplanets

Videos explaining difficult concepts at the audience's level
For more information or how to get involved, please contact info@universe-of-learning.org.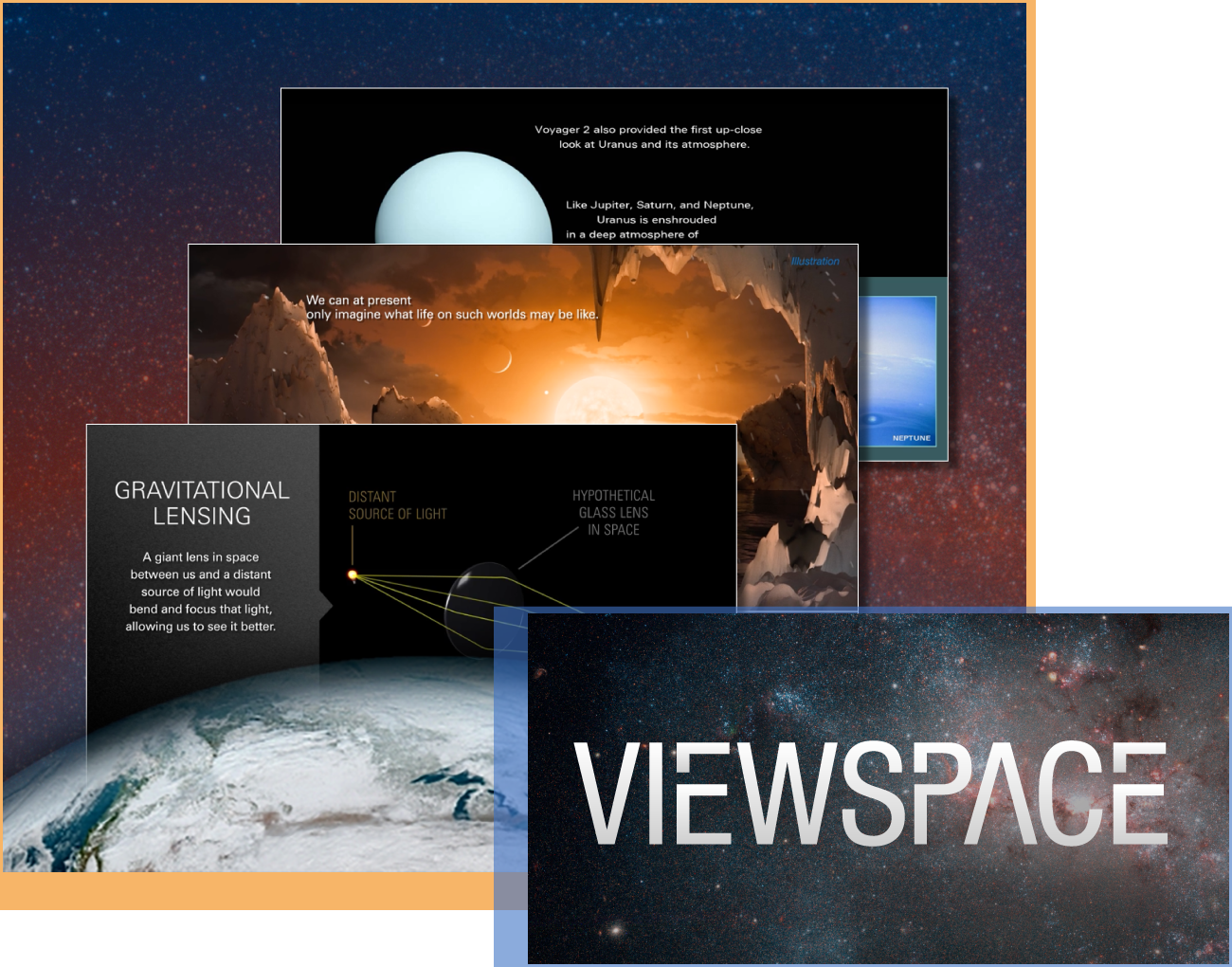 ViewSpace is a free, web-based collection of dozens of digital interactives and hundreds of videos highlighting the latest developments in astronomy and Earth science.
ViewSpace gives you the opportunity to explore our planet, solar system, galaxy, and universe. Provided free with the support of NASA, ViewSpace is developed by a team of scientists, educators, and communication specialists who collaborate to ensure that content is accurate, up-to-date, engaging, relevant, and accessible to a wide audience.
Audience: All Learners
Webpage: About the ViewSpace project
Application: ViewSpace
This is a series of short videos on various topics in astronomy designed to pique general public interest in NASA's scientific exploration of humanity's cosmic origins, and provide pathways to further learning opportunities. Most of the videos feature Hollywood celebrities in order to reach a broad audience, including populations whose participation in STEM are underrepresented.
Audience: All Learners
Video series: Universe Unplugged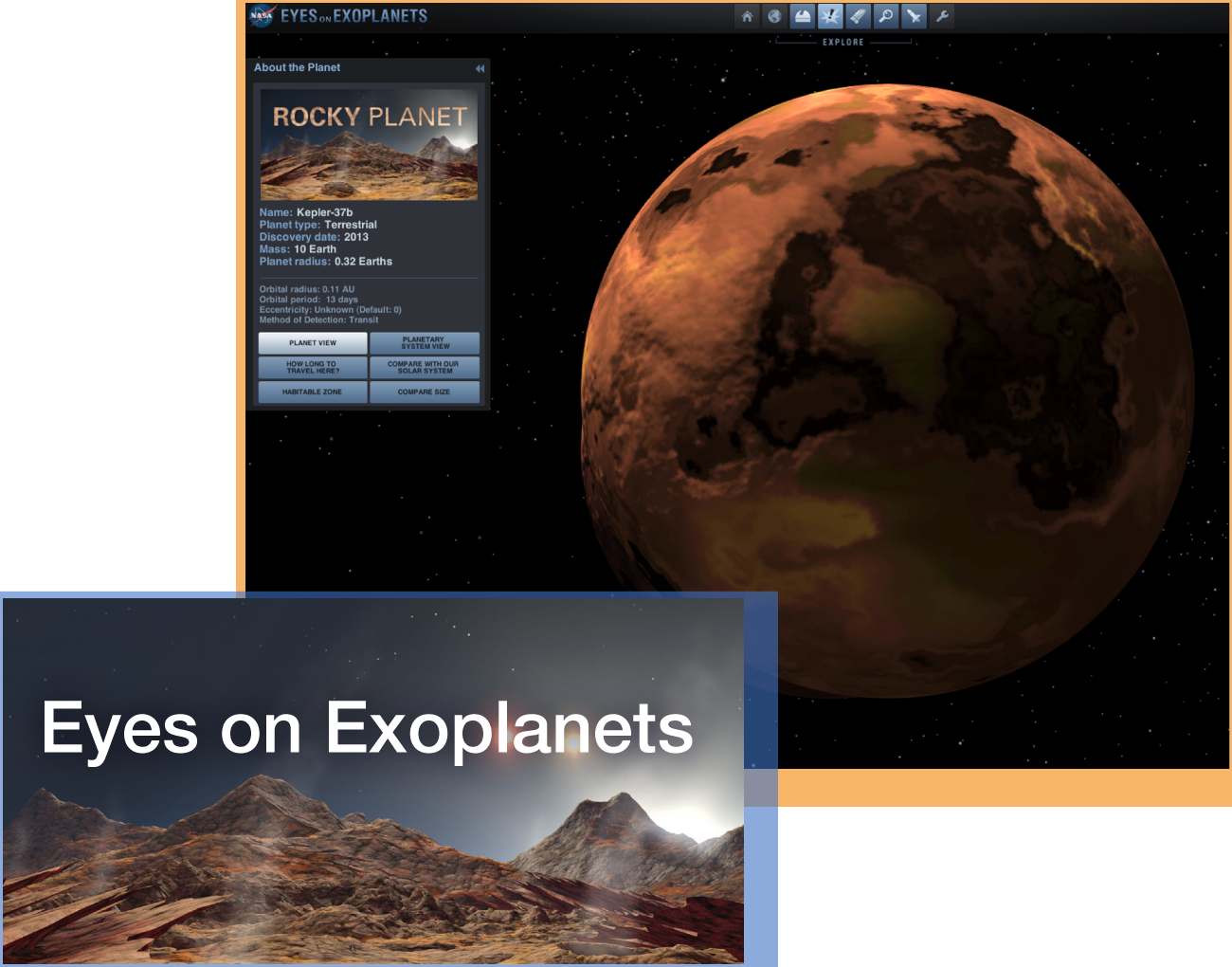 Get set for launch. "Eyes on Exoplanets" will fly you to any planet you wish—as long as it's far beyond our solar system. This fully rendered 3D universe is scientifically accurate, allowing you to zoom in for a close look at more than 1,000 exotic planets known to orbit distant stars. "Eyes on Exoplanets" is powered by NASA's Exoplanet Archive, the official database used by professional astronomers engaged in exploring new worlds.
Audience: All Learners
Interactive: Eyes on Exoplanets interactive